Wild Leek Farm Passive House
This house was designed for a client starting a new 4 acre permaculture farm south of Guelph, Ontario. The house is designed to Passive House standard, an ultra low energy system which is adapted to the Canadian climate. With the addition of the solar array, the house is net positive, meaning all the energy needs are exceeded by harvesting available resources on site.
Wild Leek Farm featured on Treehugger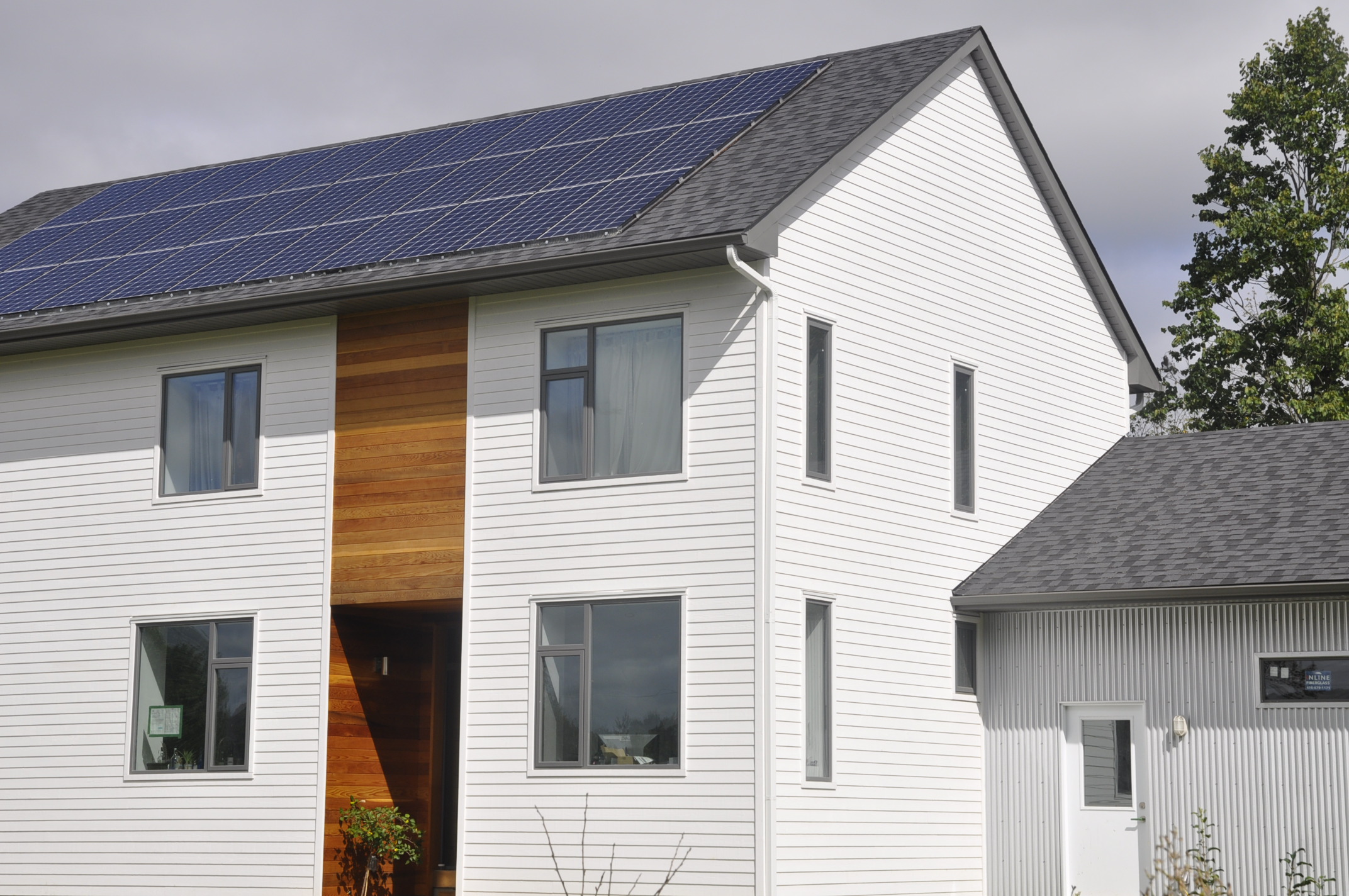 The house was constructed as a collaboration between Evolve Builders Group and the owners, who completed the exteior finishes and the interiors after air sealing and drywall were complete. The simple form evokes the classic farmhouse, with a modern twist. Durable, functional, beautiful.